In late June of 2009, I packed up my motorcycle to ride to Colorado and back for an annual gathering of motorcyclists I know from online. The whole first day was spent on Interstates, so really Day 1 isn't all that interesting.  But I shot some pics anyway and I'll just let them tell what little story there is so far.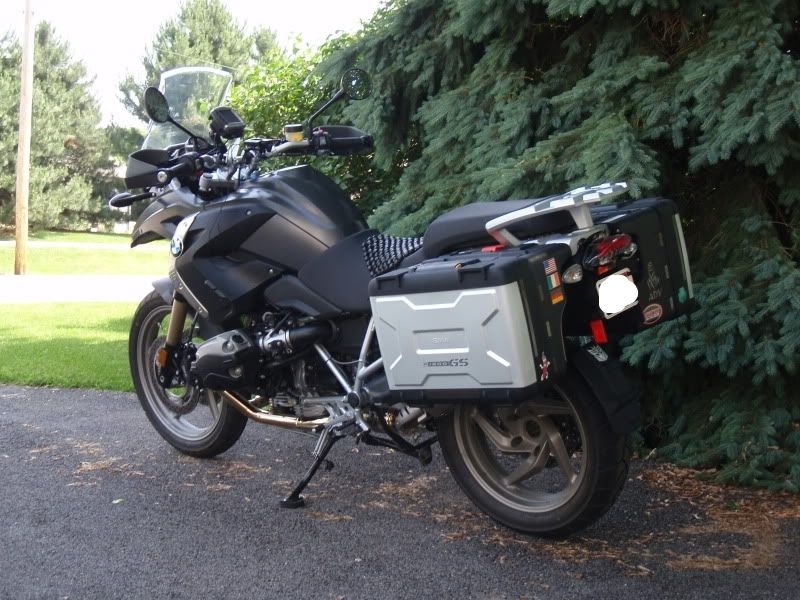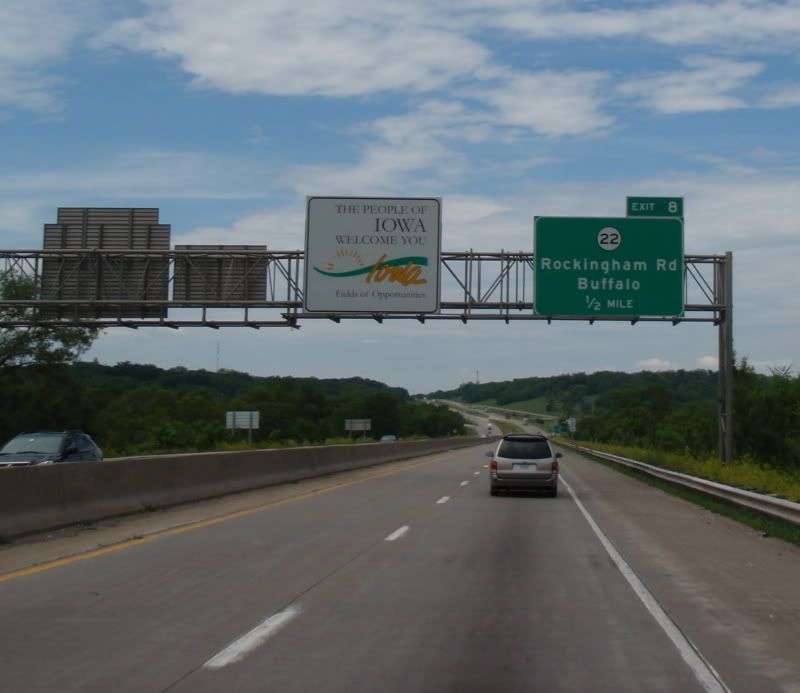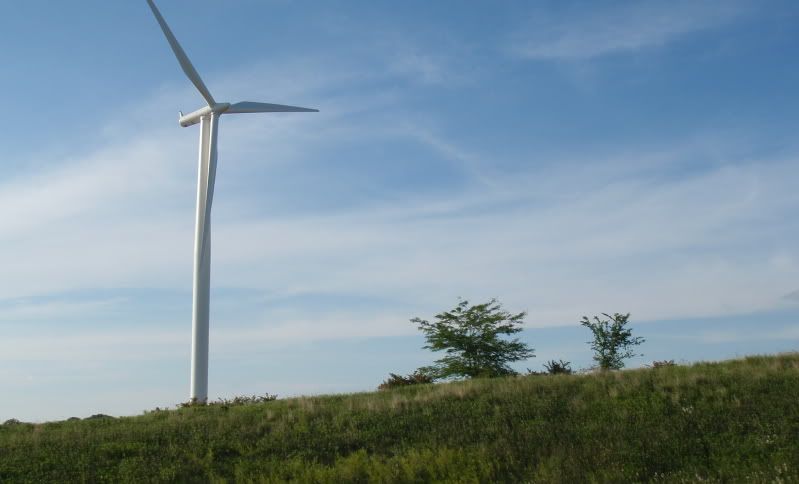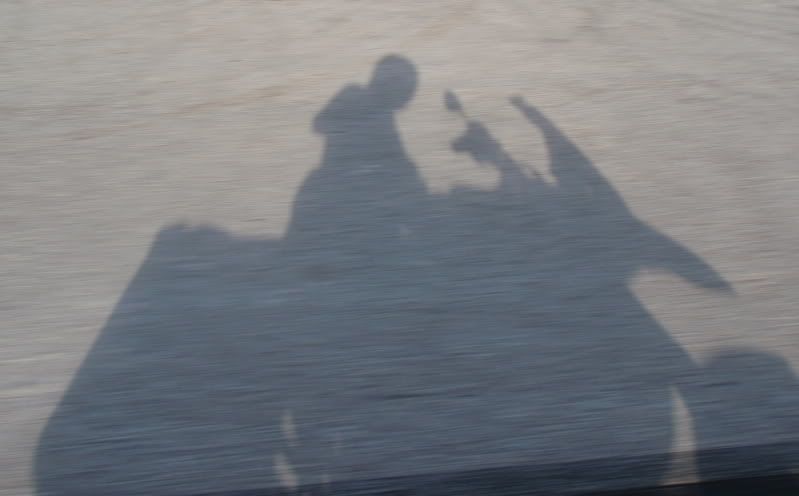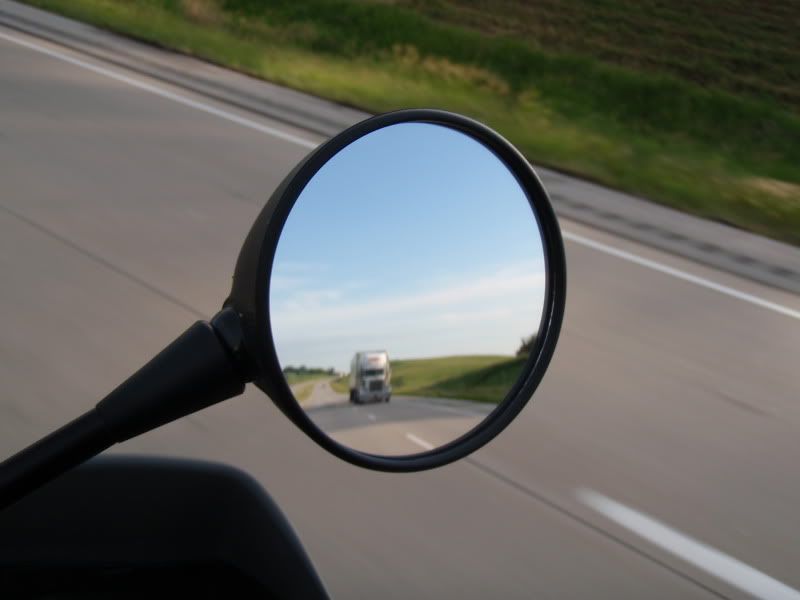 Started out in Peoria, IL. Ended up in Council Bluffs, IA. My daily mileage was 392 The weather was great for Day 1, but it looked like I might have some thunderstorms for Day 2.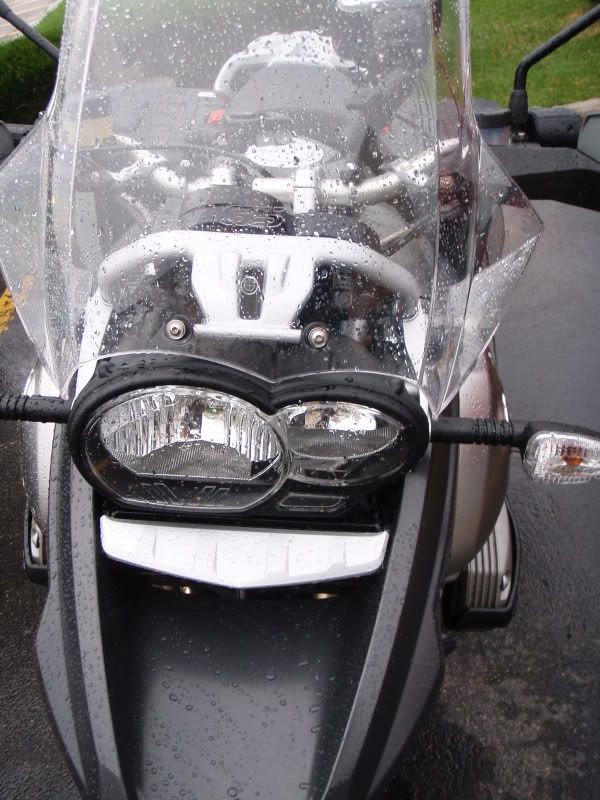 I woke to a light rain the Omaha area. But rode out of it pretty quickly. Most of the rest of the day was spent on I-80 working my way west.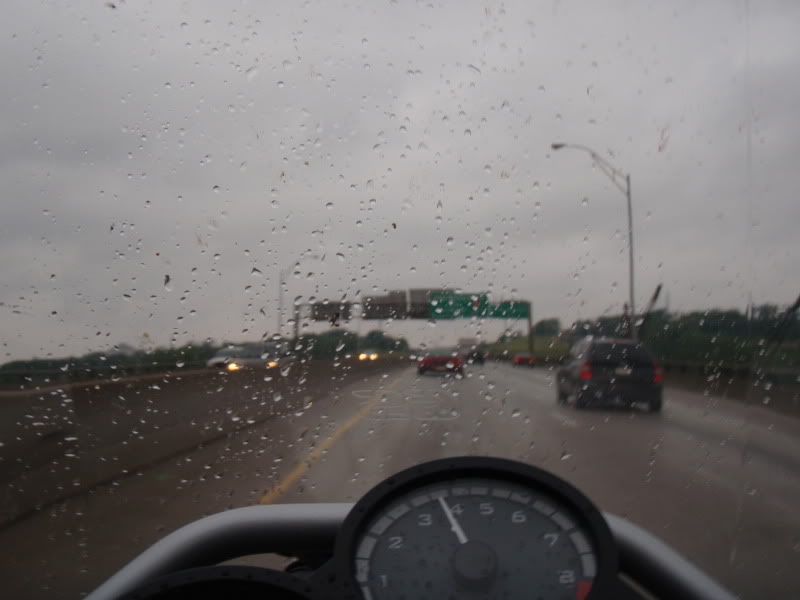 I made a quick stop outside Lincoln, NE at an aerospace museum to snap a quick picture.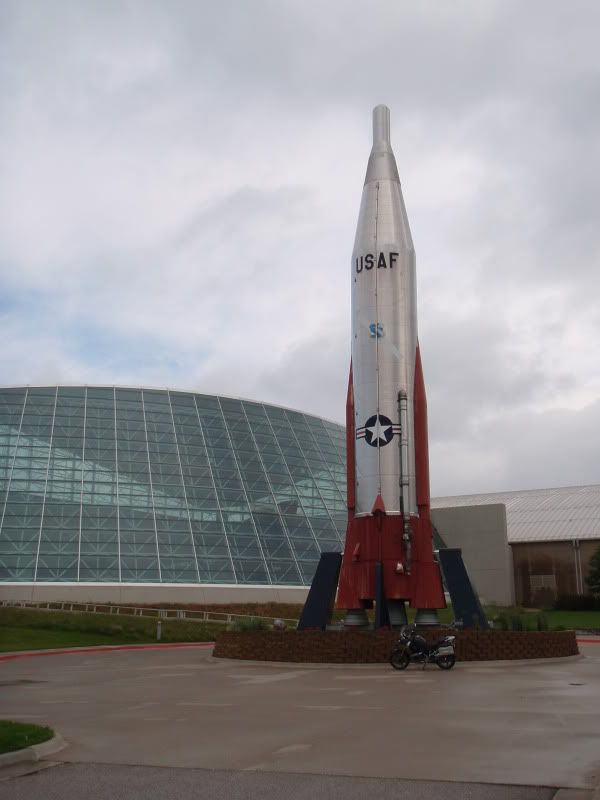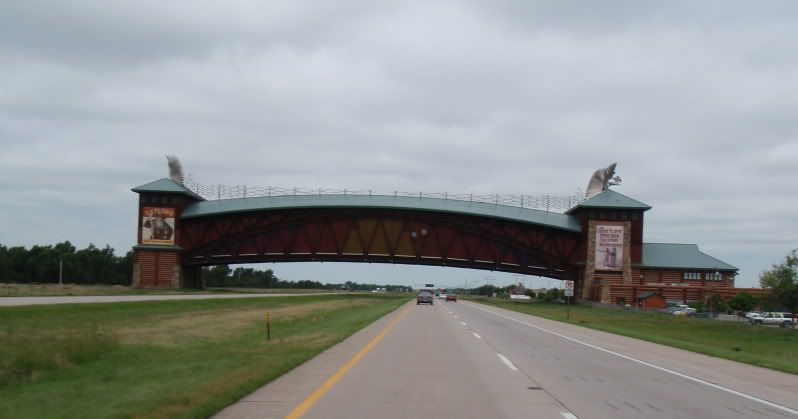 In Lexington, NE I found a military vehicles museum. I was ready for a break from riding so I made a donation and wandered through their exhibits. A very cool place.
Once rested it was time to hit the road again. Wow, Nebraska was wide.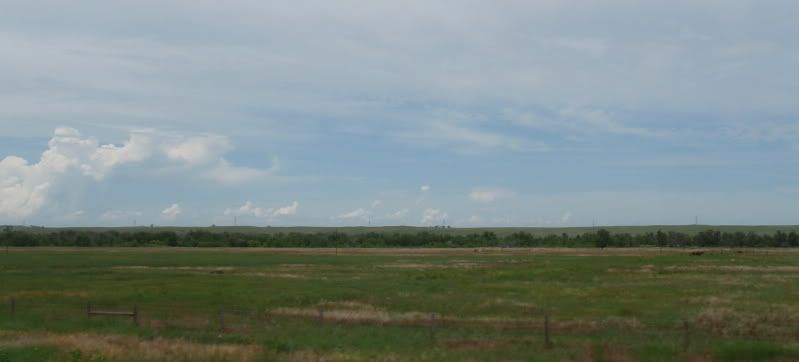 Soon I was in Colorado and once again it looked like rain.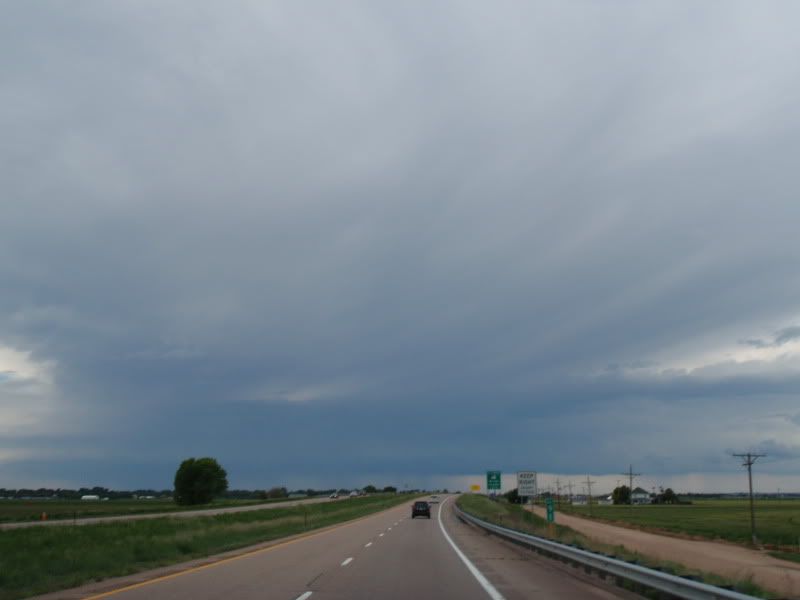 As it happens I only got sprinkled on a little.  I squeezed between a major storm to my north and a less severe one to my south.  The temperature dropped from the mid-80s to the mid-60s though. Since I didn't have a room in Gunnison where I was heading until Tuesday night, I decided to spend the night in Estes Park, CO. On the way there along US-34 I stopped in Loveland for coffee and to let the "rush hour" traffic ease up.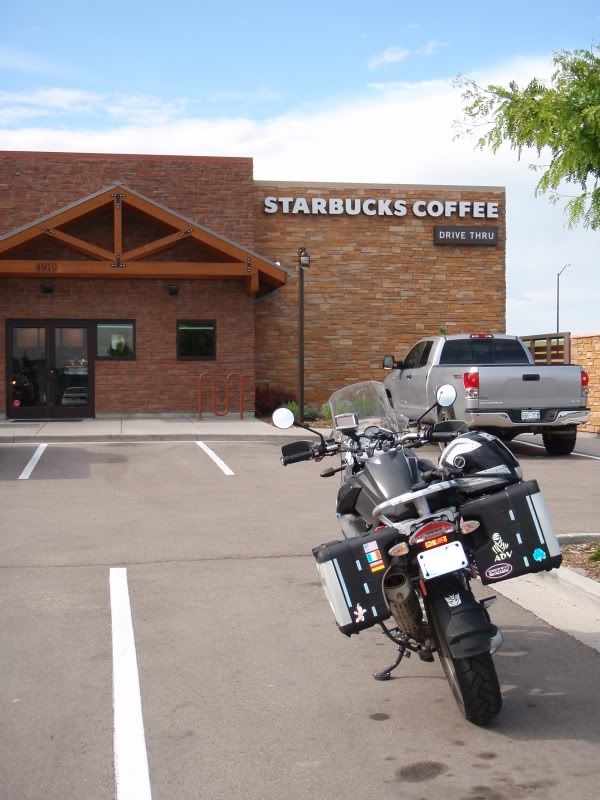 And then finally I was approaching the Rockies for the first time on a motorcycle.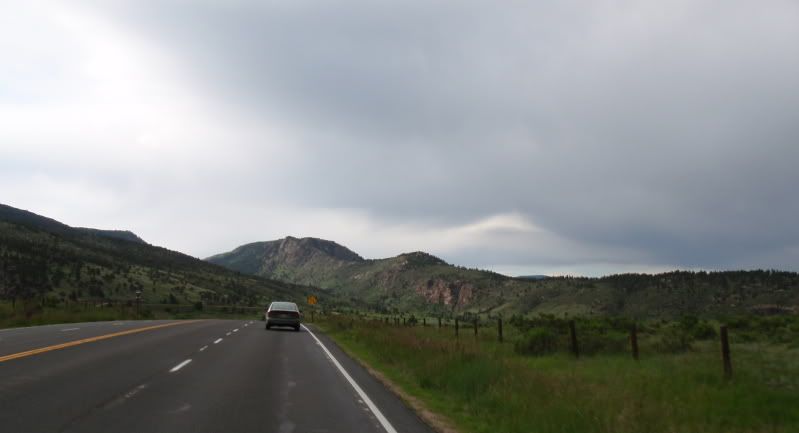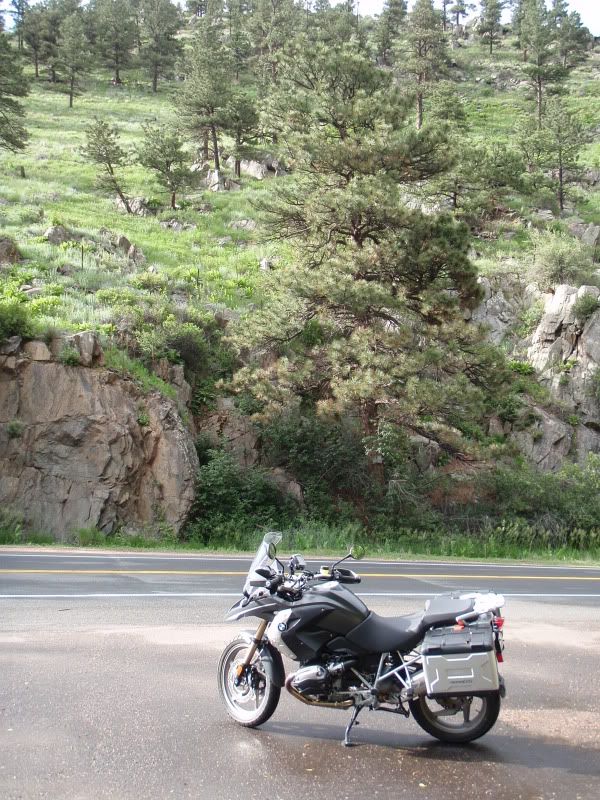 US route 34 from Loveland to Estes Park was a wonderful road. It climbed up alternating sides of Big Thompson Canyon with several smallish waterfalls in the Big Thompson river along the road. Beautiful as a word does no justice to the scenery. I was heading to the setting sun, so only this short video clip turned out all that well. The rest were washed out by the sun.