Today my wife and I ran the Chicago Rock 'n Roll half marathon. That's 13.1 miles and that is the second time we've done it in the last two weeks. OK, in all fairness the first time was not an official event and we just ran on a local trail for the distance to see if we could. We did then and we did today, both times managing to finish in less than three hours. My official time today was 2:57:58. I'm pleased with my results, especially as someone who has only been running for a bit more than a year, just turned forty, and smoked for more than 20 years (quit again this Summer).
My number, etc. from the race
Trying in vain to write my info on the back of the plastic race bib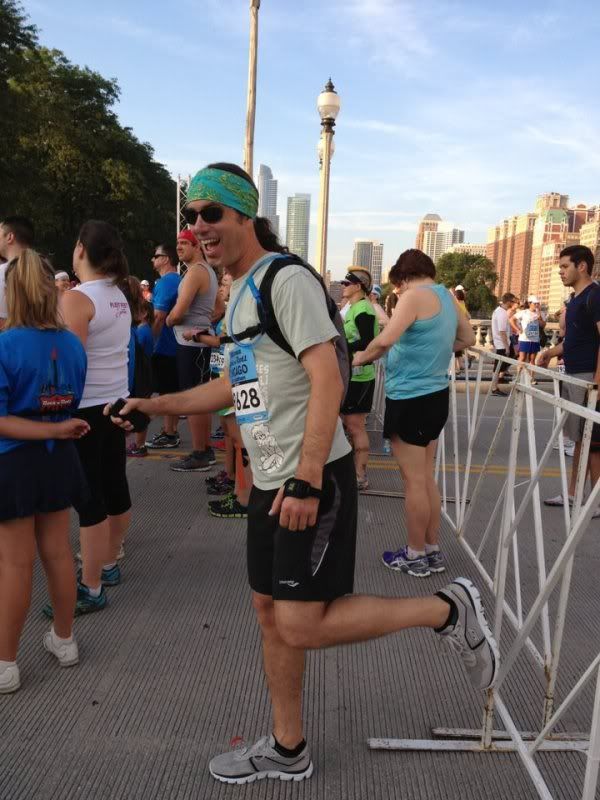 Here I am ready to start
My lovely wife, Liza
Map of the course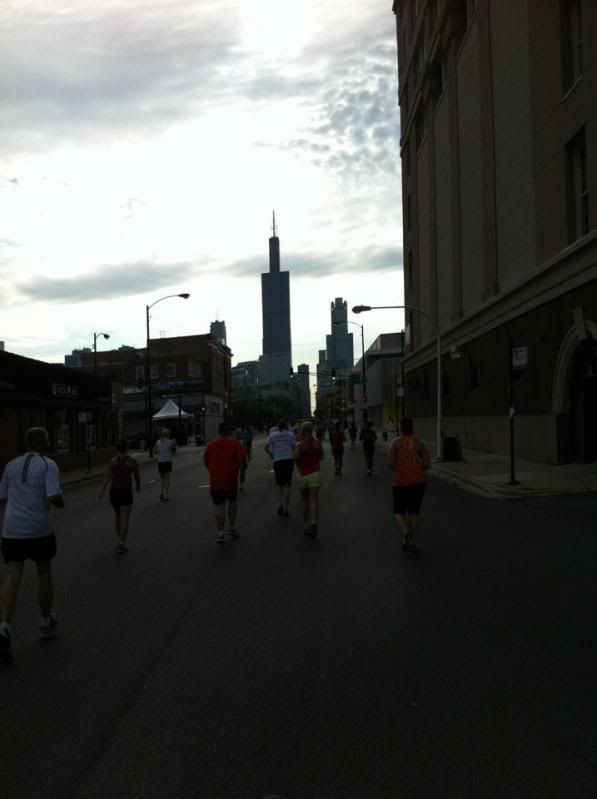 I snapped this at about mile 6
Willis Tower is in the distance
My official results
My lovely wife, Liza, has a
blog post about the race too.